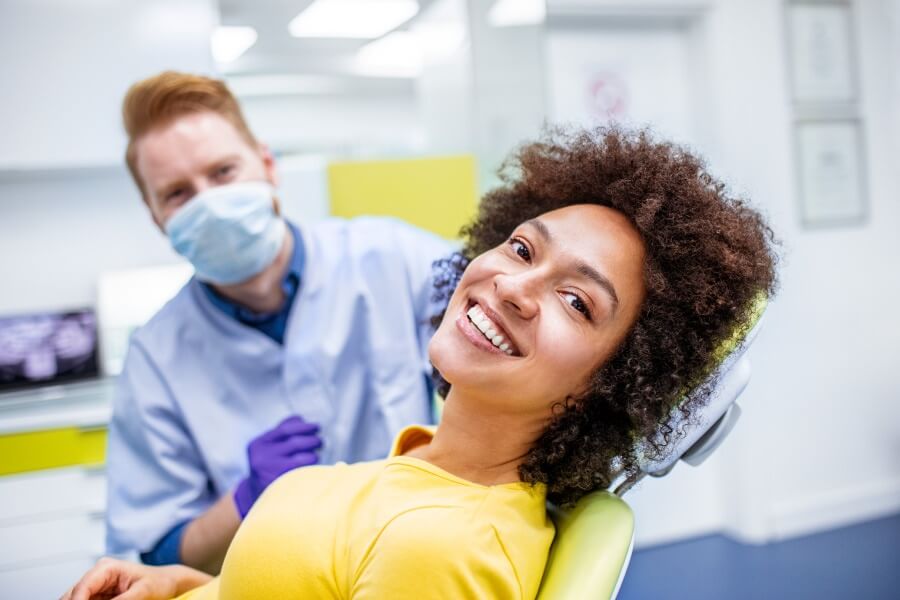 "Has it really been six months already?" This may be what you think when you realize that it's time to visit a dentist for your biannual dental exam. Even if your mouth feels fine, there may be issues that you can't detect at home. A preventive exam can keep small issues from progressing into more serious and painful issues that require more time and money to treat.
What Is a Comprehensive Dental Exam?
Prevention and early detection of issues are vital to ensuring you have a healthy mouth, which contributes to a healthy body and overall wellness. During a comprehensive dental exam at Trillium Dental, Dr. White and our expert team evaluate every aspect of your oral health. For effective preventive care, it's essential you maintain excellent oral health habits and that we're able to examine all parts of your mouth and the surrounding tissues regularly.
Big Picture of Your Health
During your comprehensive dental exam, we'll inspect your teeth, gums, and jaw. We look for issues like cavities, gum disease, and oral cancer. Depending on your needs, we may take X-rays to help us get a better look at your oral structures. Additionally, we ask questions about your health history. We are trained to identify red flags that indicate you may be suffering from an underlying medical condition that requires additional tests or treatment.
Professional Cleaning of Your Teeth & Gums
Our team will also thoroughly clean your mouth to remove plaque and tartar from on your teeth and gum line. After your visit, your mouth will feel refreshed because all that gunk and bacteria will have been scraped away. Not only does a clean mouth feel good, but it will help your smile look brighter and your breath smell fresher.
Plus, we can instruct you on proper brushing and flossing technique to make sure you're getting the most out of our at-home oral hygiene routine!
Treatment Recommendations
If you've had restorative dentistry done, then our team will inspect these restorations. We'll take a look at your crowns, fillings, or bridges to ensure that they are in great shape. Finding and fixing any issues early-on can help prevent further damage. Based on your dental needs and smile goals, we can also recommend other treatments, such as a custom-fitted mouthguard, teeth whitening, or veneers.
When Was Your Last Dental Checkup?
Trillium Dental would be thrilled to have you visit us for a comprehensive dental exam and cleaning. Take control of your oral health–contact us today! We look forward to helping you achieve and maintain a healthy smile.