Restorative Dentistry

in Rose City Park, OR
At Trillium Dental, we are a judgment-free practice with a team that's focused on helping you regain optimal oral health. We take the time to work with our patients in northeast Portland, OR to understand their dental concerns and smile goals so that we can determine which treatment path works best for their unique needs. Through restorative dentistry, you can get back to enjoying a smile that looks, feels, and functions at its full capacity!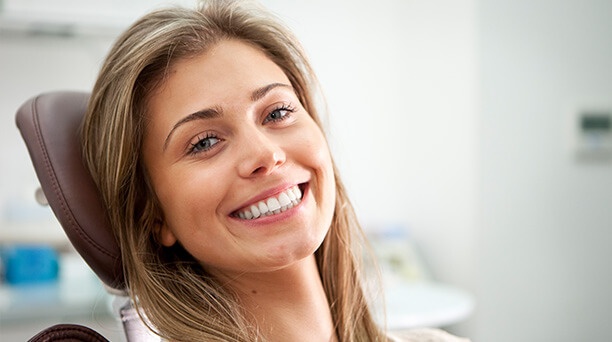 Tooth-Colored Fillings
After we remove tooth decay, the tooth's appearance and health are usually compromised. To fix this, our Portland dentist utilizes tooth-colored, composite resin fillings. Our fillings can reshape the cavities left behind and add support to the tooth's structure. Instead of silver, noticeable fillings, our tooth-colored fillings will match the shade of your teeth so they blend in seamlessly with your smile.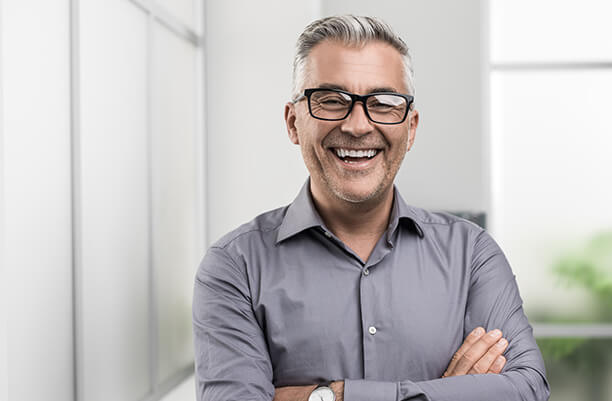 Dental Crowns
Crowns are tooth-colored caps that go over existing teeth and are custom made to match your other teeth for a natural-looking finish. They are used to treat a variety of dental issues including cracked or chipped teeth, weak teeth, teeth with large fillings, damaged teeth, and more. Our practice offers both traditional crowns and same-day CEREC® crowns that can be created and placed all in one convenient appointment.
LEARN MORE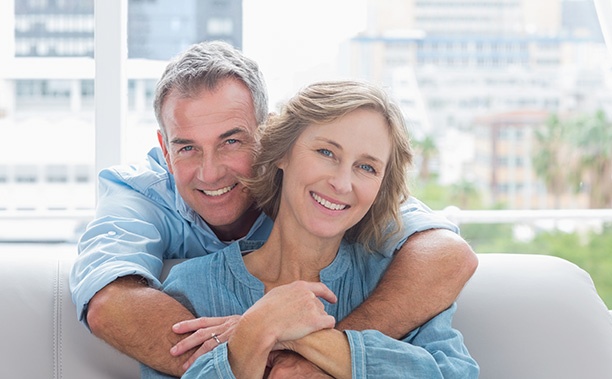 Dental Bridges
If you're missing one tooth or multiple teeth in a row, dental bridges may be the solution you're looking for. Bridges are a budget-friendly tooth replacement solution. They have crowns on each end with natural-looking replacement teeth in the middle. The crowns attach to existing teeth located on each side of the empty space. Once in place, the replacement teeth will perfectly fill in the gap.
Full & Partial Dentures
Are you missing a full or partial arch of teeth? We create realistic-looking dentures with gum-colored bases to replace your missing teeth. Our custom-fitted dentures have false teeth that look natural, so most people won't even be able to tell that they aren't real. We design our dentures to fit snugly on the gumline for increased comfort. Our full dentures are held in place with denture adhesives and our partial dentures have discreet clasps that attach to existing teeth for support.
LEARN MORE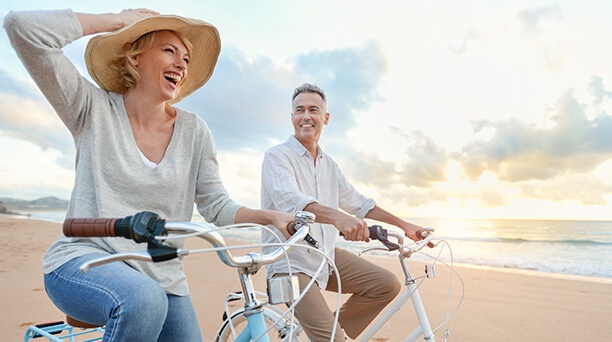 Root Canal Therapy
Root canal therapy is a safe, effective treatment for preserving a damaged or decayed tooth. Through root canal treatment, our Portland dentist can prevent the need for an extraction down the road! During root canal therapy, we'll clean out the diseased pulp from inside of the tooth and use a gutta-percha filling to replace the pulp. Then, we'll seal the tooth and place a crown over it for support.
LEARN MORE