Meet Our Trillium Dental Team
At Trillium Dental, our team is comprised of a passionate, skilled group of dental professionals that are devoted to caring for your smile. We love treating patients of all ages and taking the time to get to know each and every one of our patients on a personal level. We want you to feel comfortable while you're with us and we're here to meet your needs. Please let us know what we can do to make your experience at our office a great one. We're here for you!
Meet Portland Dentist Dr. Nicholas White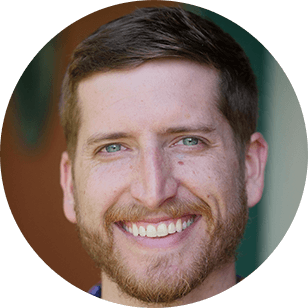 Dr. Nicholas White was born and raised in St. Louis, MO. Dr. White's great grandfather and uncle are dentists and he looks up to them. He decided to become a dentist in high school because he was drawn to the blend of art and science that dentistry provides. Dr. White attended the University of Missouri, Columbia where he earned his Bachelor of Science in biology. He then went on to attend the University of Missouri, Kansas City to earn his Doctorate of Dental Surgery.
He began his career in a surgical fellowship and determined that working in a hospital as a fellow was not his calling. He then became an associate dentist at a surgical practice in Kansas City until Spring 2015. He moved to Portland in April 2015 and had been working as an associate at a large dental group providing comprehensive care. Dr. White has always dreamed of opening his own practice. He's grateful for the opportunity to provide care to his neighbors and community. Dr. White loves restoring people's oral health and helping them regain confidence in their smiles.
In his free time, Dr. White enjoys spending time with his wife and their son. They are avid hikers and escape to the trails as much as possible. He also loves biking, skiing, participating in any water activities, and watching soccer.