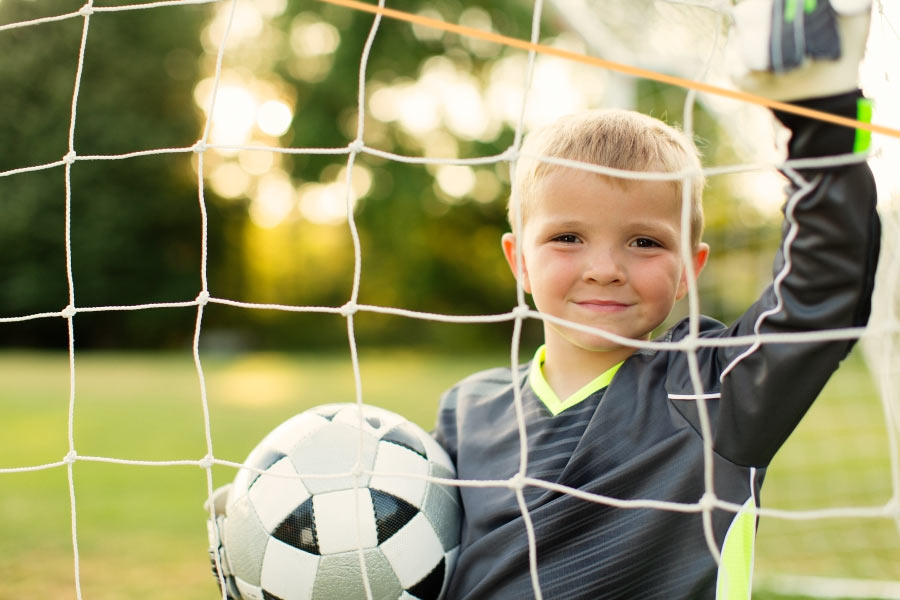 When you're playing contact sports, it's crucial to safeguard your smile. At Trillium Dental, our team can create a custom-fitted mouthguard to help keep your mouth, teeth, and jaw safe while you play!
Preventing Sports-Related Dental Trauma
Wearing a properly fitted mouthguard is one of the best ways to prevent a sports-related injury from occurring. Sports-related dental trauma is not only painful but can lead to complex and expensive dental repairs. You can save time, money, and unnecessary pain by investing in protective mouth wear.
Stock vs. Custom Mouthguard
Not all mouth protection is created equal. You may be debating between grabbing a stock or a boil-and-bite mouthguard from a sporting goods store or getting a custom one from a dentist. Consider these factors:
Protection is the most important aspect of a mouthguard. Our thick custom mouthguards are crafted to fit snugly over the teeth with high-quality materials, providing maximum shock absorbency. Stock mouthguards are not a perfect fit, which reduces their effectiveness.
Comfort is another important factor when considering a mouthguard. If it isn't comfortable, the athlete won't wear it, negating its offer of protection. Stock guards can slip around and make talking difficult. A custom mouthguard offers ease of speech and breathing because it is uniquely constructed to comfortably fit only the athlete's mouth.
Longevity is another aspect to consider when choosing a mouthguard. Stock mouthguards are notorious for their short lifespan. For our mouthguards, we utilize a special material that is non-toxic, comfortably smooth, and highly durable.
Sports Mouthguards in Rose City Park
Your smile is one of your best accessories so make sure you protect it! If you or a family member plans on participating in contact sports when the social distancing restrictions surrounding the coronavirus pandemic are lifted, Trillium Dental will be here to help keep your smile safe.