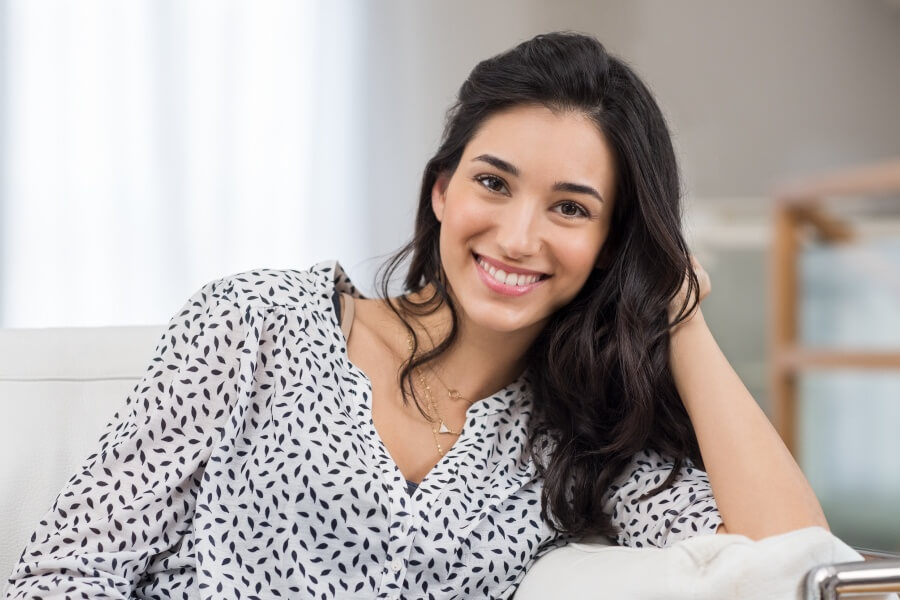 You deserve a smile that you can be confident in. If you have chips, cracks, gaps, stains, or uneven tooth length, it can be hard to show your smile off with confidence. Our cosmetic dental services can change that reality! For example, porcelain veneers are an ideal way to improve the appearance of your smile, and our Trillium Dental team is thrilled to offer this service to our patients.
What Are Porcelain Veneers?
Porcelain veneers are made of ultra-thin sheets of porcelain that can be shaped to enhance the overall appearance of your smile. They are bonded to the front sides of your teeth, which requires removing part of the enamel from your existing teeth to ensure a snug fit. This is called the preparation stage.
The Process
During your consultation at Trillium Dental, we will examine your teeth, take X-rays, and discuss your desired results. When you're ready to move forward, we will shape the front of your teeth and take impressions that our lab will use to create the perfect veneers for you. When they are ready, we will make sure you're pleased with your veneers before bonding them to your teeth.
Are Porcelain Veneers Permanent?
We must remove part of your enamel to properly bond the veneers to your teeth. Since your natural teeth are altered, veneers are considered a permanent cosmetic solution.
Financing Your New Smile
The cost of your veneers depends on how many teeth you're getting veneers for and the state of your oral health. Rest assured that we will work with you to ensure that we're developing a treatment plan that's affordable for you. We offer a variety of payment options which we will review with you in detail.
Upgrade Your Smile at Trillium Dental!
No matter what your smile looks like now, we're excited to work with you to help you get the smile you've always wanted. We look forward to seeing you soon at Trillium Dental, your dentist in Rose City Park.