Our team at Trillium Dental strives to offer the best family-friendly dental care in the Portland area. When you're at our office, we hope you'll feel like family. If you have yet to meet our friendly team, come on by and say "hi" sometime! We will give you a tour of our office and set you up for a convenient appointment time. Leading our mission to provide quality, personalized dental treatments in Portland is Dr. Nicholas White. If you haven't met him yet, you're sure to appreciate him as much as we do!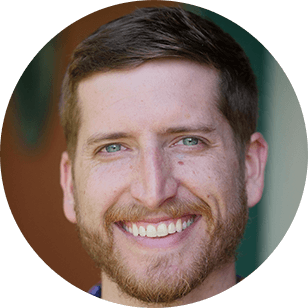 About Nicholas White, DDS
Dr. White developed a passion for dentistry in high school and was inspired by two special dentists in his extended family, his great-grandfather and uncle. Originally from St. Louis, Dr. White attended the University of Missouri in Columbia to receive his undergraduate degree in Biology. He then went on to earn his Doctorate of Dental Surgery from the University of Missouri in Kansas City. In 2015, he moved to Portland to work for a large dental group with the dream of opening up his own practice someday. With his dream now a reality, Dr. White feels grateful to provide his Portland community with a broad range of family-friendly dental services. He loves helping patients achieve and maintain superb oral health and feel confident with their smiles. When not working, he loves water activities, hiking with his wife and son, watching soccer, biking, and skiing.
About Trillium Dental
At Trillium Dental, we offer a variety of dental services to provide your entire family with the best preventive, restorative, and cosmetic treatments available. This includes dental exams, cleanings, routine X-rays, mouthguards, crowns, dentures, bridges, whitening trays, and so much more. We encourage you to contact us with any questions about our services and let us know what your smile goals are–our team is here to help!
Comprehensive Dental Care in NE Portland
We look forward to meeting you and helping you achieve your brightest smile. Reach out to us today to set up an appointment, or stop by the office to say "hello"!