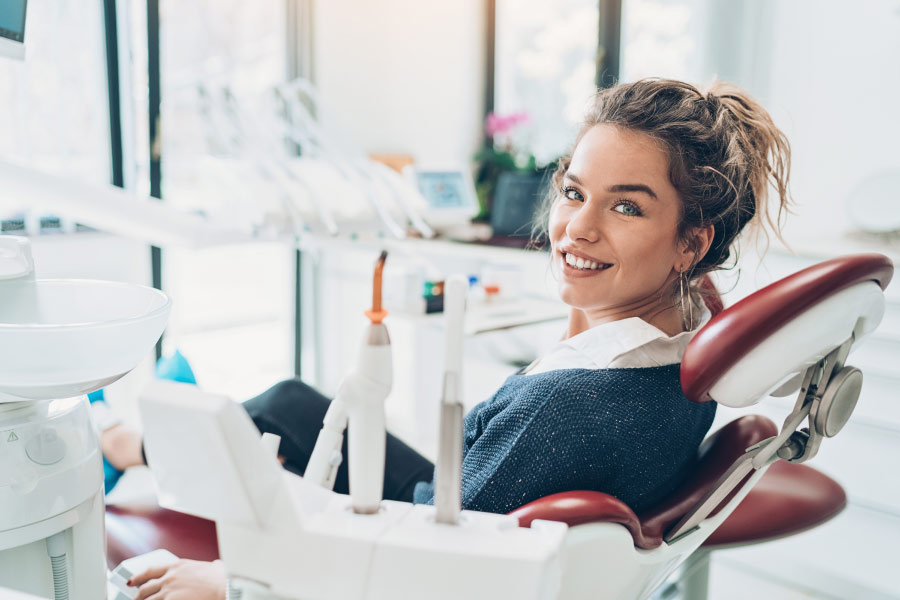 There's no need to dread root canals! Modern dentistry has come a long way, allowing pain during root canal therapy to become a thing of the past. Read on to put your mind at ease regarding your upcoming appointment.
What Is Root Canal Therapy?
Root canal therapy addresses severe decay or damage to a tooth that has caused an inflamed or infected pulp. The pulp is the innermost layer of a tooth. It is a soft bundle of nerves, blood vessels, and connective tissue. When a tooth's pulp is damaged, it can cause pain, tooth loss, and bone loss. The ultimate goal of root canal therapy is to save the outer structure of your natural tooth, thereby avoiding extraction and replacement.
During the treatment, Dr. White will remove the affected pulp. This pulp is necessary while a tooth is developing, but a mature tooth can survive without it. Then, he'll clean and shape the inside of the tooth, fill it with a special biocompatible dental material to prevent further infection, and seal it. If your tooth's strength is compromised because of the extent of damage, your tooth will be capped with a dental crown.
A Pain-Free Procedure
Does that sound painful? We're here to reassure you that it's not! In fact, root canal treatment is virtually painless. Your mouth will be kept numb throughout the treatment, so you'll be completely comfortable. As you recover, you may experience some mild discomfort and sensitivity, but it'll only be temporary. Best of all, any pain you experienced before will be gone because the damaged pulp is removed during treatment.
Sedation Dentistry During Root Canals
While there's truly no reason to worry, we know that many of our patients suffer from dental anxiety or fear. We offer nitrous oxide and oral conscious sedation for patients who need a little extra help to get through their procedure.
Gentle Root Canals in Rose City Park, OR
Here at Trillium Dental Care, your comfort is our priority. We provide a welcoming office with free Wi-Fi, cozy pillows and blankets, and complimentary refreshments. Our compassionate team can answer all your questions and will help you feel right at home. So if you're ready to schedule your next appointment, contact us today!