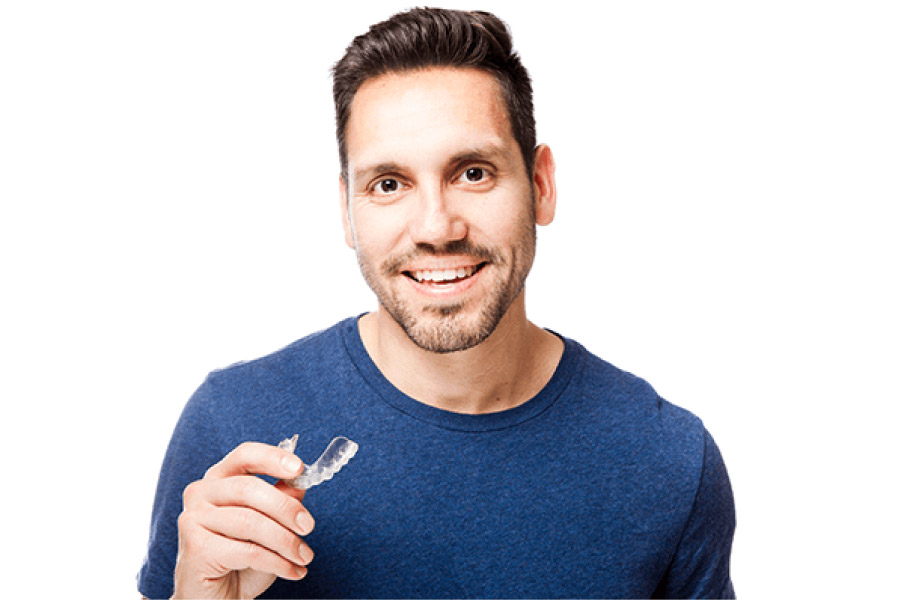 When it comes to straightening your teeth, there are many orthodontic treatment options available. One of the most popular orthodontic treatments is clear aligner therapy. At Trillium Dental, we proudly offer SureSmile® clear aligners to help our patients achieve healthier, straighter smiles!
What Is SureSmile Clear Aligner Therapy?
SureSmile is a revolutionary orthodontic treatment that utilizes transparent, nearly invisible trays to align teeth. Each patient's SureSmile orthodontic treatment is custom-tailored to their unique needs. Compared to traditional metal braces, SureSmile provides many benefits for patients, such as:
Discreet teeth straightening experience
Easy to maintain oral health during treatment
Removable aligners for eating meals and brushing teeth
Smooth plastic aligners that won't cut inside of the mouth
How Are SureSmile Aligners Created?
First, the dental team will use an advanced imaging system to take a digital, 3D impression of your teeth and gums. From the impressions, they render a precise 3D model of your smile. Using the model, they map out your entire treatment plan and fabricate your series of SureSmile aligners!
How Does SureSmile Straighten Teeth?
SureSmile utilizes a series of aligner trays to straighten teeth. Each set in the series has an upper and lower tray that patients wear for at least two weeks and 22 hours a day. The teeth will shift to fit into the mold of the trays. Once the teeth have shifted and fit perfectly into the trays, it's time to move on to the next set in the series. The more you wear the aligners, the faster you will get through treatment!
Schedule Your SureSmile Consultation
Our Trillium Dental team would love to help you on your orthodontic journey. We are committed to providing personalized, gentle care for patients in our Portland community. If you're thinking about clear aligner therapy, our team would be more than happy to answer any questions you may have. Please contact our office to schedule your SureSmile consultation!
Contact Us