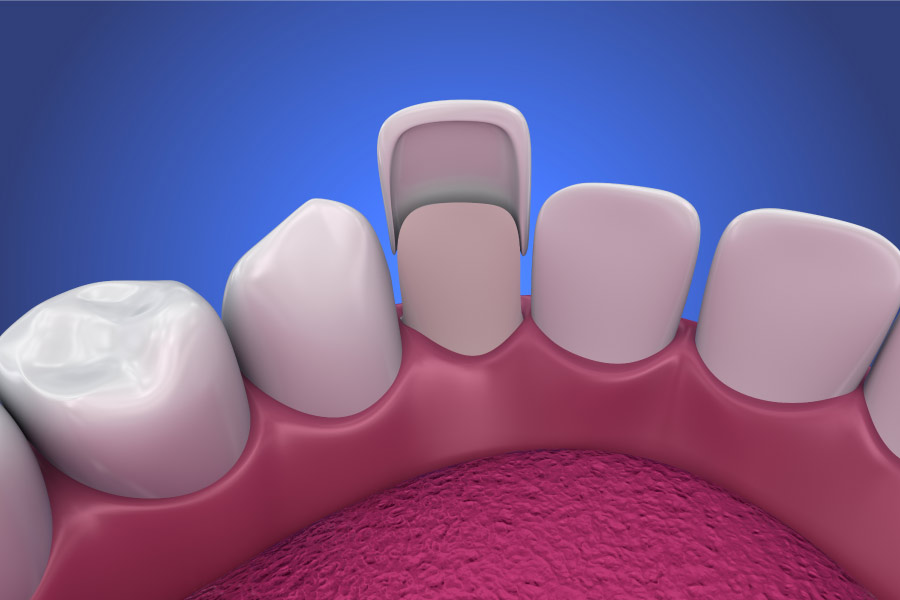 Dental veneers are a popular treatment because they're a way to change many facets about the way your teeth look—from their color to their length to their shape. For the many people who aren't born with a picture-perfect smile, veneers can help them regain confidence through improving their teeth's appearance.
Because of the nature of the veneers procedure (more on that in a bit), we've often had people ask us whether or not veneers ruin the teeth. First, it's important that we say: As dental professionals, we would never recommend nor provide a procedure that ruins teeth. That would go against everything we stand for! So, the short answer is no, veneers won't ruin your real teeth. Now that that's out of the way, here are some things you should know about how veneers work:
What the Veneers Procedure Is Like
Getting veneers is a two-step process. During the first step, we need to remove a small portion of your enamel, the outside layer of your teeth, in order to have room to place the veneer. During the second step, we place the veneer, which is a thin shell of tooth-colored material, on the outside of the tooth or teeth being treated.
Many people worry about veneers treatment because of this first step. Dental enamel doesn't grow back which means that you can't simply remove your veneers one day and go about things like normal. But it's also why you should get your veneers from a reputable, experienced dentist who will perform the preparation stage with care.
How to Take Care of Your Veneers
Since it's still possible to get cavities on your teeth underneath your veneers, it's important that you continue to brush and floss your teeth with veneers like normal. Dental decay, especially decay left untreated, is certainly something that can wind up ruining your teeth!
Porcelain Veneers at Trillium Dental
At Trillium Dental, we provide natural-looking porcelain veneers as part of our suite of cosmetic services. If you have more questions or concerns about getting dental veneers, we recommend you call or email our practice in Portland for a consultation. Our team is here to help!
Contact Us