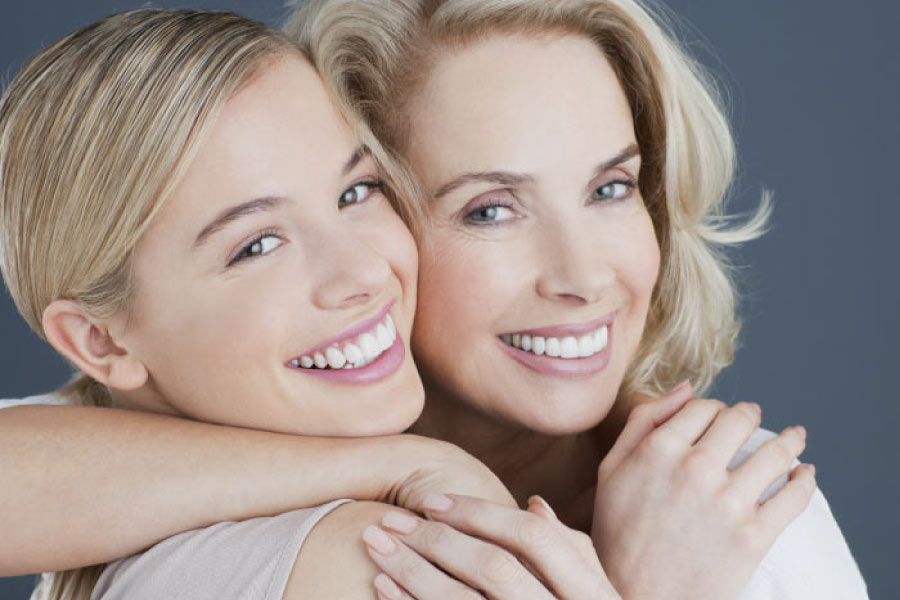 As the years go by, you may notice that your smile is losing its brightness and whiteness. There are a few reasons why this may be, including age, genetics, poor oral hygiene, diet, and smoking habits. If your smile isn't as bright as you'd like for it to be, Trillium Dental offers professional teeth whitening that lifts deeply set stains.
Professional Teeth Whitening Procedure
Professional teeth whitening is different from the kind of teeth whitening you experience from over-the-counter products such as toothpastes, strips, and kits. This is because our office uses professional-strength ingredients to whiten your teeth, which means you can only find this powerful treatment at our dental office. The main ingredient is hydrogen peroxide, which gently lifts stains from your teeth without making them sensitive. And best of all, this treatment is incredibly effective, as you can see your teeth become up to eight shades whiter in one visit!
At Trillium Dental, we offer both in-office teeth whitening and at-home kits. The at-home kits use the same professional strength gel we use at the office so you can choose which treatment is best for your schedule and budget.
Maintaining Your Results After Teeth Whitening
After your professional teeth whitening treatment, you should avoid eating or drinking any staining foods and beverages (such as dark berries, red wine, and coffee). Be sure to brush and floss your teeth thoroughly twice a day, maintain a healthy diet, and avoid bad habits like smoking which can stain your teeth and damage your oral health. And, of course, visit your dentist twice a year for cleanings and examinations to ensure your teeth and gums are healthy to sustain your results.
Affordable Teeth Whitening in Portland, Oregon
If you are interested in enjoying a dramatically brighter smile without breaking the bank, contact our office to schedule a consultation today!
Contact Us