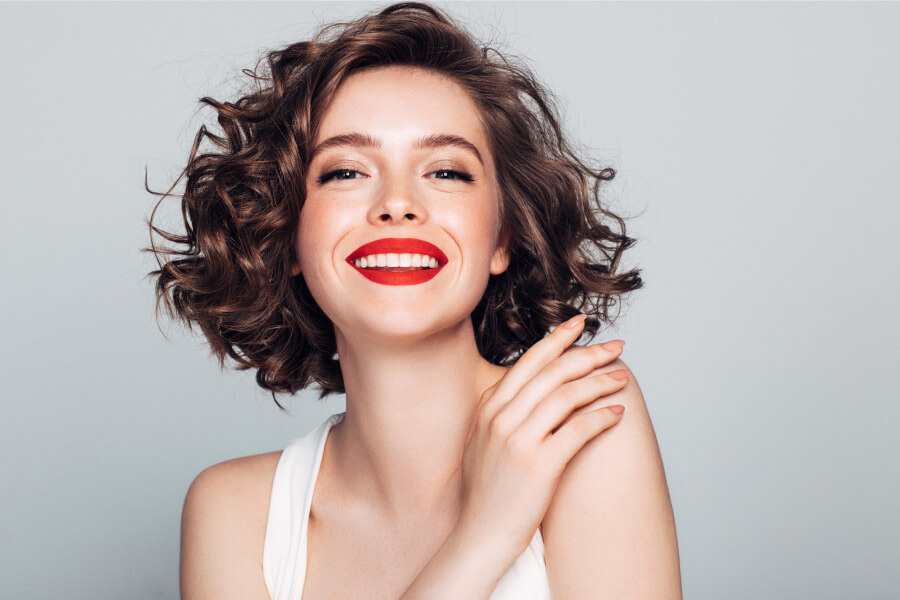 Looking for a permanent, dramatic smile transformation? Veneers are stain-resistant shells of porcelain that cover the front of your teeth. Dental veneers can improve a tooth's color, size, shape, and length, giving you a picture-perfect smile.
What Are Veneers Used for?
Veneers can fix a variety of cosmetic issues such as discolored teeth, misshapen teeth, chipped teeth, and more.
The process begins by removing a bit of your natural enamel so the veneers sit flush against your teeth. We then bond the porcelain shell, which has been created just for you, to the front of your tooth.
Before receiving veneers, a patient must commit to superb oral health habits and have healthy teeth and gums. We can't place veneers over teeth that have decay or on a patient with existing gum disease.
How Long Do Porcelain Veneers Last?
Dental veneers are considered a permanent procedure because the enamel is altered. But on average, they last between 10-25 years before needing replacement. The lifespan of veneers depends on your oral hygiene habits and lifestyle choices.
How to Protect Your Smile
To keep your veneers in great shape and to protect your underlying teeth from dental disease, you should brush twice a day for two minutes each time and floss every day. Regular professional dental cleanings and checkups are also essential so Dr. White can identify and treat problems in their early stages.
Additionally, wear a custom sports mouthguard if you play contact sports and a nightguard if you grind your teeth. You should also avoid tobacco products, which can stain teeth and increase your risk of decay, cavities, infection, gum disease, and tooth loss.
Dental Veneers in Portland, OR
Whether you have just one tooth you want to transform or you're looking for a full-smile upgrade, veneers are a great option! And Trillium Dental offers a variety of payment options to make your treatment plan affordable.
To schedule your veneers consultation at Trillium Dental, contact us today!
Contact Us