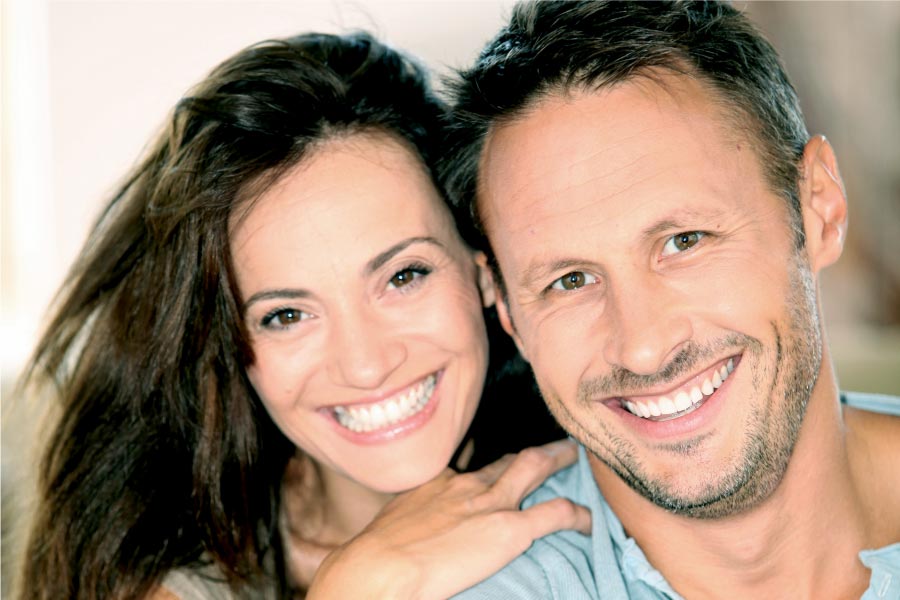 Looking to revamp your smile before the new year? We've got you covered! At Trillium Dental, we offer a full suite of cosmetic dental services to help your smile shine just as bright as the new year ahead of us. Keep reading to learn more about all of our cosmetic offerings!
Professional Teeth Whitening
Teeth whitening is one of the fastest ways to enhance your smile's appearance. We offer take-home whitening trays and personalized, in-office whitening sessions for our Portland, Oregon patients. During our one-hour, in-office sessions we'll brush the high-quality bleaching gel on your teeth and use a strong blue light to activate the gel. We'll also cover your gums to decrease sensitivity and ensure you feel comfortable throughout the entire process.
If you don't have time to come into the office or you're on a budget, our take-home teeth whitening trays may be a great option. We can create custom-fitted trays or send you home with one-size-fits-all trays and professional-grade bleaching gel to fill them. Our at-home whitening treatments typically take around two weeks for patients to get the greatest results.
Porcelain Veneers
Veneers are an extremely versatile cosmetic treatment that can correct/cover a wide range of aesthetic tooth imperfections. Veneers are thin, yet durable, porcelain shells that are cemented over the front side of teeth. They can be used to fix cracked or chipped teeth, uneven teeth, short teeth, discolored teeth, worn-down teeth, and so much more!
SureSmile® Clear Aligner Therapy
SureSmile is a state-of-the-art orthodontic treatment. It utilizes plastic, translucent aligner trays to discreetly straighten teeth. You don't have to deal with pesky metal braces or feel self-conscious while you straighten your teeth with SureSmile! Your SureSmile orthodontic treatment will consist of a series of removable aligner trays custom-made to move your teeth into their desired positions!
New Year, New Smile!
Ready to start your cosmetic smile makeover? Our Trillium Dental team would love to help you reach your smile goals. Please contact us to schedule your consultation!
Contact Us