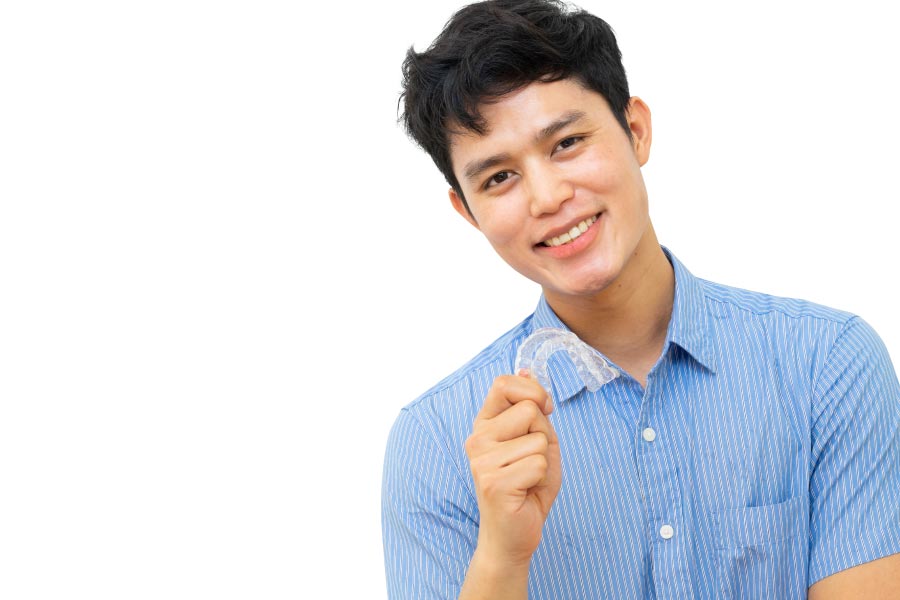 Clear aligner therapy is a form of orthodontic treatment that does not involve metal brackets and wires. In fact, clear aligner therapy is discrete and slips right over your teeth so you can enjoy a straighter smile without making big changes to your appearance.
If you've been thinking about getting clear aligner therapy, here are three things you should know beforehand.
1. Clear Aligner Therapy Requires Regular Upkeep
Clear aligner therapy is a progressive treatment, which means you will receive new aligners every couple of weeks to help you reach your smile goals. It's important that you remember to switch out your aligners to keep your treatment on schedule. This is one of the main reasons why we recommend clear aligner therapy for older teens and adults.
2. Clear Aligner Therapy Treats Mild to Moderate Issues
Clear aligners are great for mild to moderate bite, alignment, and rotation issues. For more advanced orthodontic issues, traditional metal braces might be a better option. Your orthodontist will be able to determine which treatment plan is right for you during your orthodontic consultation.
3. You Don't Need to Adjust Your Diet or Oral Healthcare Routine with Clear Aligners
Because clear aligners are removable, you can enjoy your diet and brushing and flossing routine without making any adjustments to them. You should, however, wear your clear aligners at all times except for during meals and when brushing and flossing, and make sure to thoroughly rinse your aligners to keep them clean.
Affordable Clear Aligner Therapy in Portland, Oregon
If you are interested in clear aligner therapy, please schedule a consultation at Trillium Dental! Apart from orthodontic services, we offer a full suite of comprehensive dental services for our patients, so you can have all of your dental care needs met under one roof.
Our flexible financing options help us keep our services affordable for patients. To learn more, please take a look at our financing page. We look forward to seeing you!
Contact Us