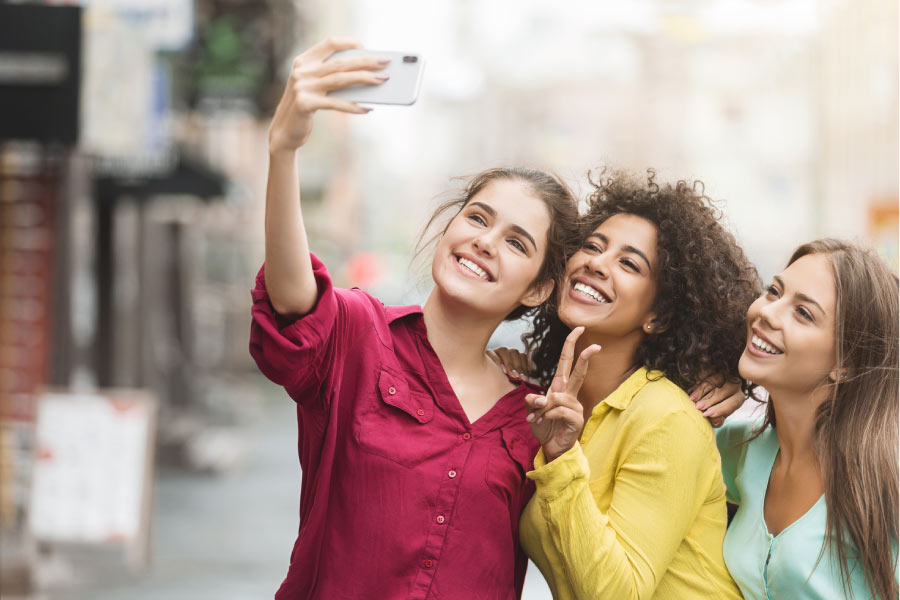 Have you been avoiding photographs or hiding your smile because you're embarrassed about your teeth? If so, you're not alone. Many adults struggling with stained or discolored teeth are in the same position – but it doesn't have to be that way! Teeth whitening and other cosmetic dentistry options can boost your confidence and leave you with a smile you'll want to show off.
What Are the Benefits of Cosmetic Dentistry?
At Trillium Dental, we've designed our cosmetic dentistry services to fit the individual needs of our patients. Because we offer a variety of services, we can work with you to achieve your personal goals for your smile. After all, your smile is one of the first things people notice about you – so you should be proud to show it off! Cosmetic dentistry offers many benefits such as a brighter smile, a boost in self-confidence, improved oral health, and a more youthful look.
What Cosmetic Dentistry Option Is Best for You?
Our team offers both dental veneers and teeth whitening services. Dental veneers are thin porcelain shells that are bonded to the front of your teeth. Veneers are a versatile option for fixing cracked or chipped teeth, hiding discoloration, and improving alignment issues. In fact, many celebrities rely on dental veneers for a smile that's ready for the red carpet.
Trillium Dental Has Take-Home Whitening Kits!
We also offer two options for professional take-home whitening kits. These whitening kits are a great way to transform stained or yellowed teeth to a bright white smile. One-size whitening trays are a great budget-friendly option to take your smile to the next level. For a more personal touch, we can custom-create whitening trays to perfectly fit your mouth. Custom-created trays are often a little more comfortable to wear and can produce a more even whitening outcome.
To learn more about our cosmetic dentistry options or to schedule an appointment, call us today!
Contact Us